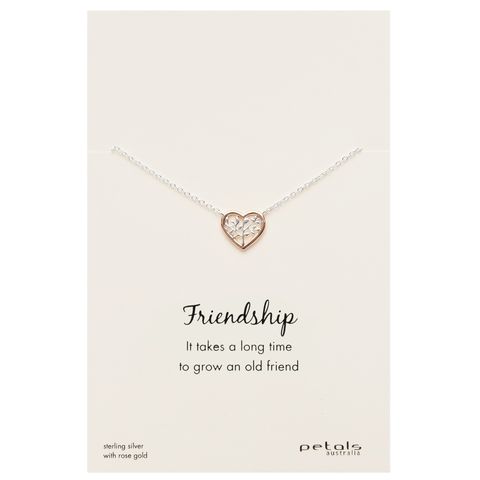 Heart Tree Necklace
11-45-N03772
Description
The Heart Tree Friendship Necklace on a sterling silver chain with rose gold plated charm.
Reminding us of the delicate yet compelling nature of a life walked side by side with a dear friend.
The perfect offering to a close friend or a gift to yourself as a reminder of those deep in your roots and close to your heart.
Petals Australia jewellery designs are created in the Byron Bay Hinterland, inspired by the travels, musings & insights of Jules and her team.
Packaged in our signature grey box.
Free standard shipping Australia-wide.
"It takes a long time to grow an old friend"