Home

/

Silver - Family Necklace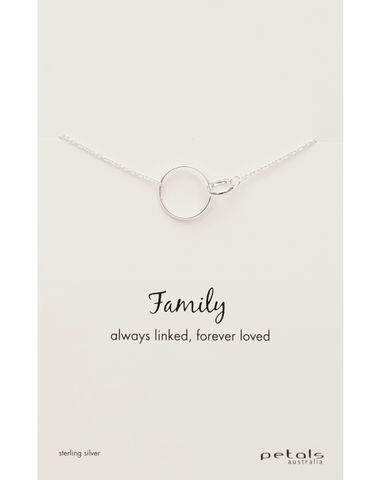 Silver - Family Necklace
76-19-N
Description
Our beautiful linked circle Family Necklace made from sterling silver.
A dainty & delicate accessory representing the deep bond between family.
This Petals Australia piece is designed as part of our Blessed with Love Family collection, to remind us how important our loved ones are to us, whether they are blood or chosen family.
The perfect gift, packaged in our signature grey box.
"Always Linked, Forever Loved"
Dimensions
Chain: 46cm (18 inch) Curb
Pendant Diameter: 12.5mm , 7mm
Pendant Thickness: 1mm